Question
Why are my logs in random order and not sorted by timestamp?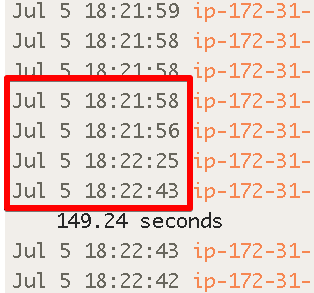 Answer
The lines that are shown in the live tail are shown in the order that our ingestion servers receive them. When you refresh the page you will get the lines in the proper order as returned from our ES database. We can guarantee correct order when you search, but it is not possible to guarantee order for live tail due to inconsistencies in receiving the lines. If your logs do not have a timestamp, we will generate one for you when it is received.
Line ID
When we ingest logs, we assign them a line ID which is unique among the system (it's basically a flake ID}. We use the Flake ID structure to ensure the order while preventing the collusion and order the logs according to their lineID(lid) which uses the timestamp in the logic basically. We do respect the timestamp we are receiving from your end and print that out in the UI for each log line. The order will be based on the lid we assign depending on when we receive the log on our end.
https://docs.logdna.com/docs/ingestion#section-indexing-latency