To Install Docker on Amazon EC2 instance:
Update the installed packages for the instance
sudo yum update -y
Install most recent Docker Community Edition package.
sudo amazon-linux-extras install docker
sudo yum install docker
sudo service docker start

Note: Once started you should see two green [OK].
Note: To confirm that its been configured and created the command docker info will display information on the Docker.
Running Docker info you will receive a permission error. We need to add the ec2-user to the Docker group first.

Add the ec2-user to the Docker group to execute Docker commands without using sudo.
sudo usermod -a -G docker ec2-user
Note: If you still receive permission denied. Please restart the instance. May take 1-2 Minutes
After adding ec2-user to the Docker group, you will notice below that you will have all the information on the Docker.
How many Containers
How many are Running
How many Images are showing etc..
Docker info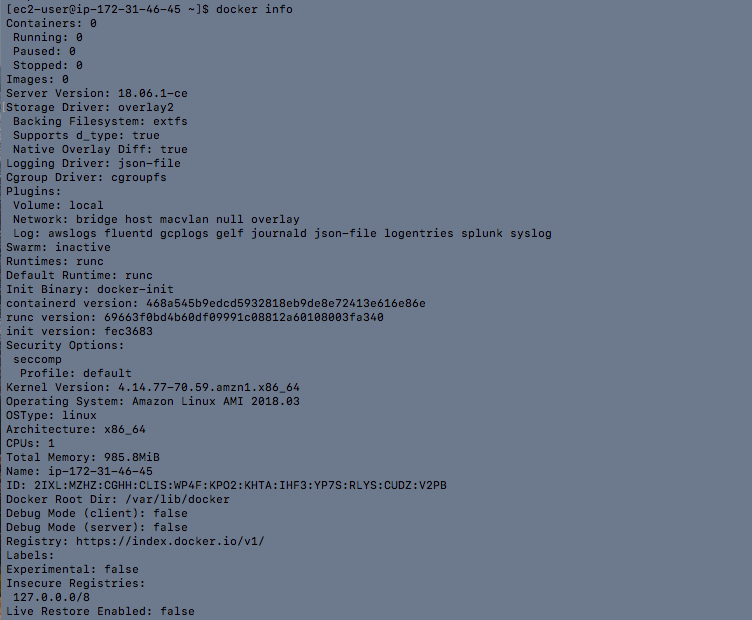 Logging Setup using Docker Platform
Docker Installation Command
sudo docker run --name='logdna' --restart=always \ -d -v=/var/run/docker.sock:/var/run/docker.sock \ -e LOGDNA_KEY="YOUR INGESTION KEY" \ -e TAGS="logdna" \ logdna/logspout:latest
Note: When you run this command LogDNA will not be found locally. This line - logdna/logspout: latest will always pull down the latest image.

Check to see if the container has been configured.
docker ps

Docker info will show that there is one container created and running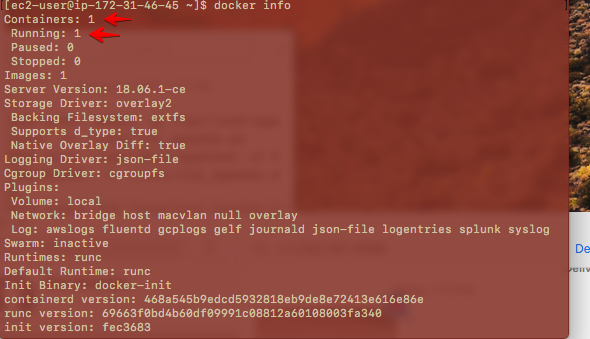 To see the logs that will be displayed in LogDNA run the command:
docker logs logdna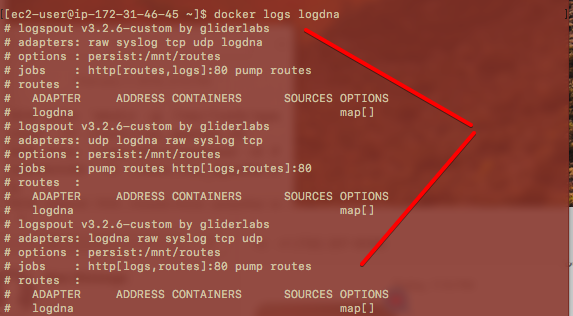 To search for docker in LogDna:
meta.image.name:*

Links:
Docker Installation guide
https://docs.aws.amazon.com/AmazonECS/latest/developerguide/docker-basics.html
Docker Ingestion Method
https://docs.logdna.com/docs/ingestion-methods